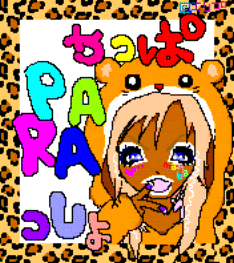 Dally's First Manba Attempt!
"
had a little bit of bright green eyeshadow on but I don't think it shows up in the photo"
Pepa's Old school manba makeup
"
when the idea came up i decided to revive my oldschool look, so this is an outdated look, but still really fun!"
Tomasa's manba look

Kaizo's Manba makeup
"
Well this definitely took longer to do than back in the day when I was manba. Sorry No crazy hair! It just got packed away!!! Bottom lashes were actually drawn on.
"